WELCOME TO ARENAL PLAYA MENORCA APARTMENTS
We would like to welcome you to the Arenal Playa Menorca Apartments, an apartment complex located in the town of Arenal d'en Castell which features one of the best beaches in Menorca with crystal clear water and fine white sand, a wide range of services to help pass a few relaxing days and is surrounded by the natural beauty which is synonymous with the North of Menorca. This welcoming and well-equipped apartment complex near the beach emerges as the ideal accommodation for families with children, couples and groups of friends looking for a delightful holiday in the North of Menorca, enjoying the sun and sand.
Every one of the 13 apartments is unique, welcoming and spacious and boasts an outdoor covered terrace, various living spaces, fully-equipped kitchen with utensils and appliances as well as an outdoor pool, barbeque area and free Wi-Fi amongst other facilities. Spend a few days experiencing the charm of Menorca. Choose exactly how to spend your holiday with our apartments next to the Arenal d'en Castell beach. Book your stay at the best price online today at the official website of the Arenal Playa Menorca Apartments.
Arenal Playa Menorca Apartments
Rooms
The Arenal Playa Menorca Apartments apartment complex (renewed in 2019/2020/2021) stands out thanks to its peaceful location in a residential area close to the beach, perfect for families with children and couples. Each apartment is unique featuring 1, 2 or 3 bedrooms with some ground floor and duplexes available. All of the apartments are perfectly equipped with linen and towels, television, kitchen utensils, coffee maker, toaster, microwave, ironing facilities, fan and hairdryer as well as your own terrace with hammocks for you to take a break.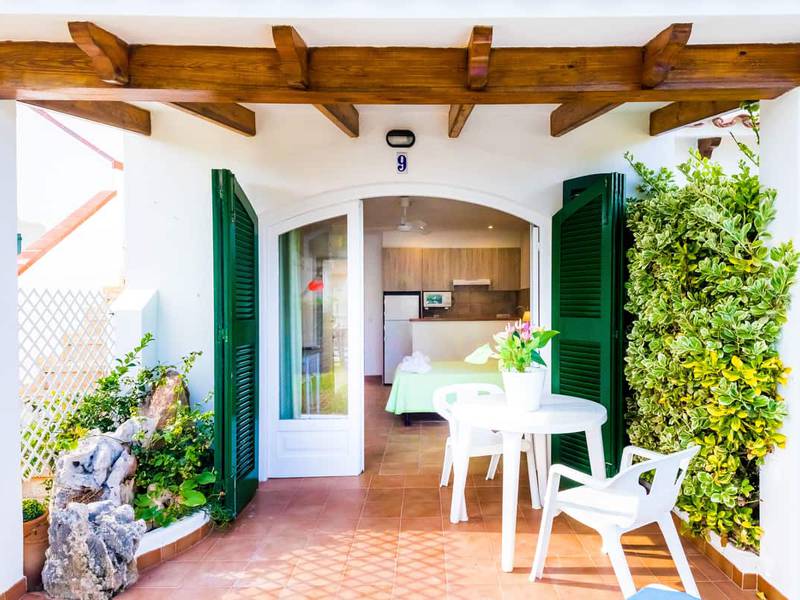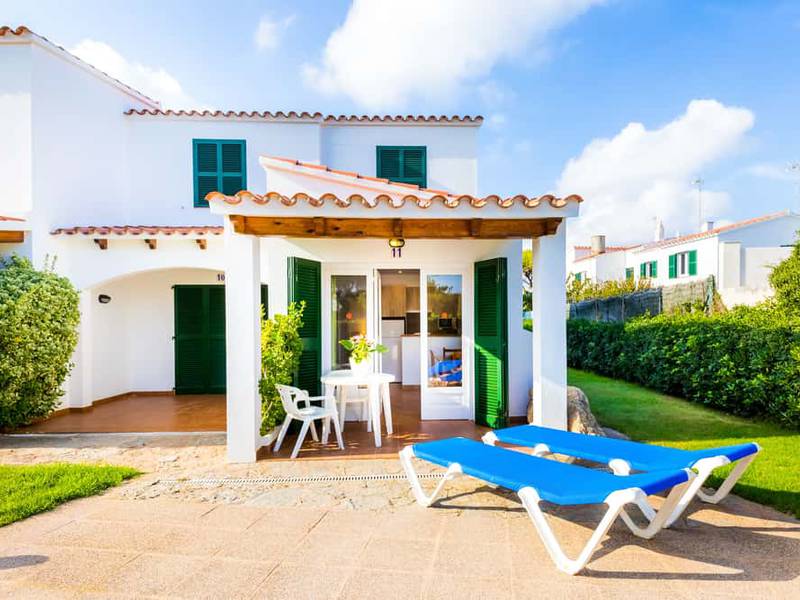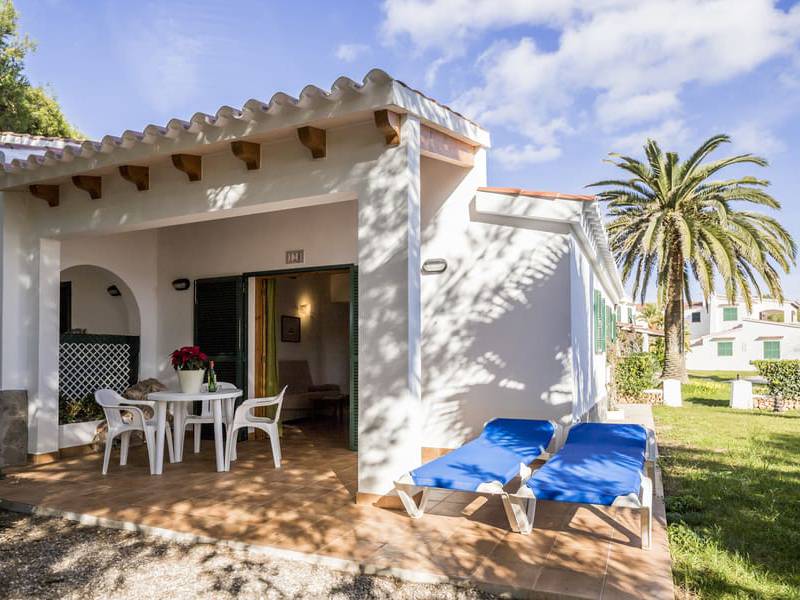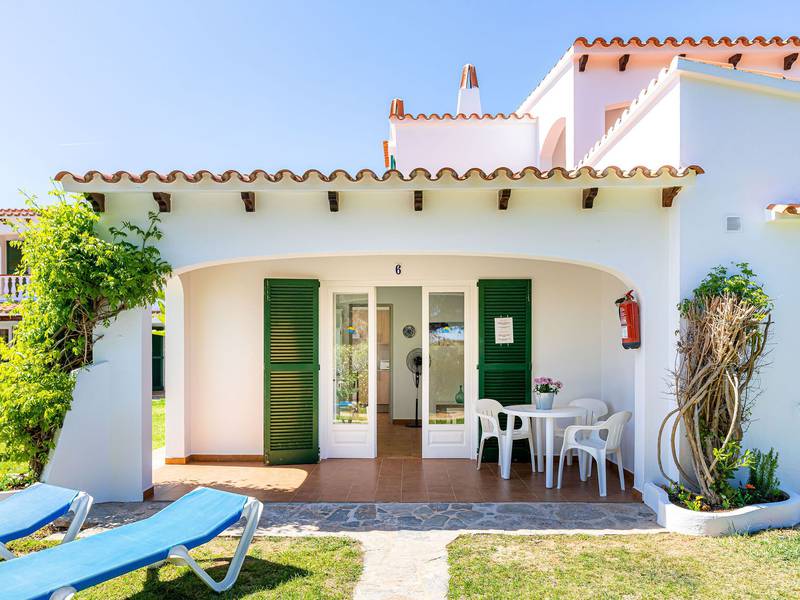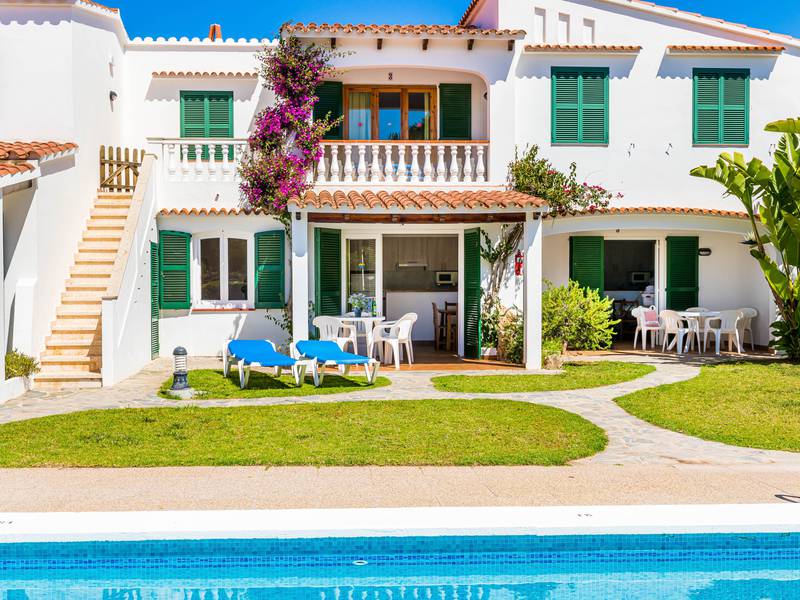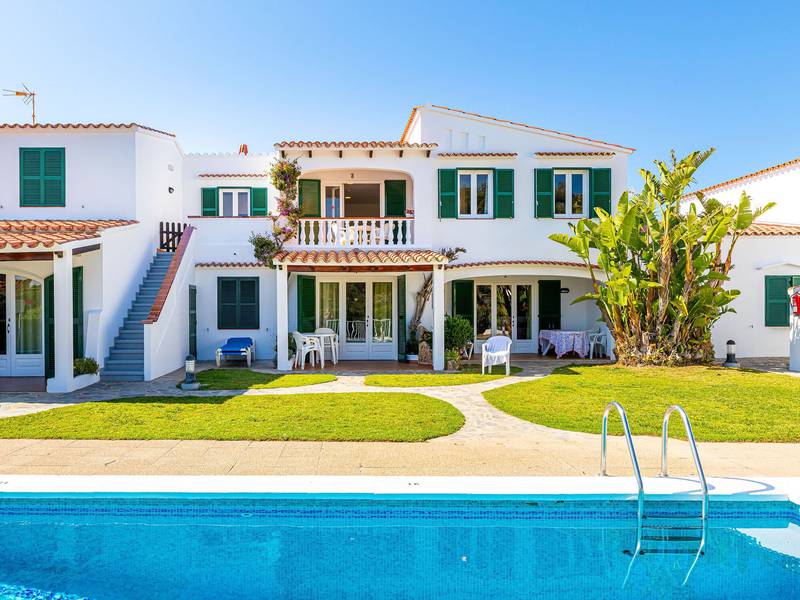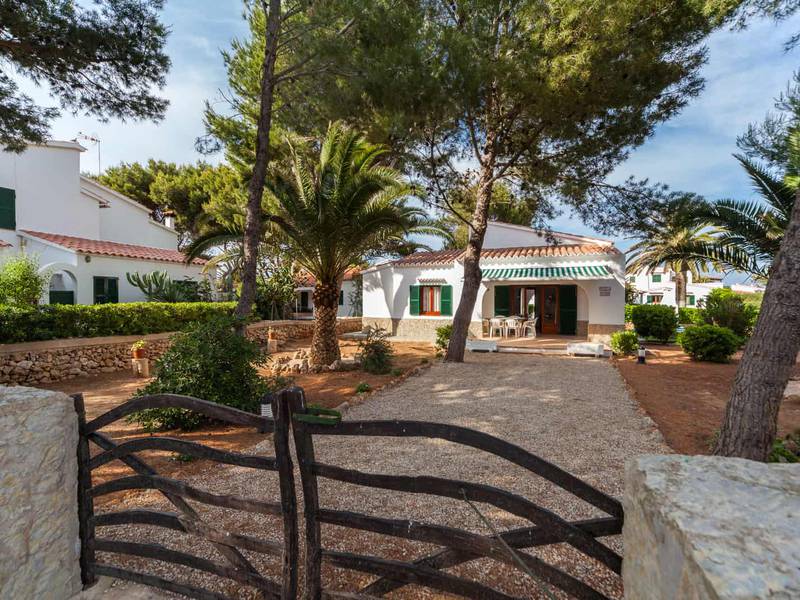 Photo
gallery
The Arenal Playa Menorca Apartments photo gallery provides a complete set of images from our apartments at the Arenal d'en Castell beach. Discover what your holiday could look like in this welcoming apartment complex in the North of Menorca. All of our apartments are different, so the choice is yours!
Arenal Playa Menorca Apartments
services
The services at the Arenal Playa Menorca Apartments have been designed to ensure you a comfortable stay in Menorca with everything that you need including a garden area, outdoor swimming pool in the centre of the complex with a separate swimming pool for small children, sun terrace with hammocks, communal barbeque area, free Wi-Fi, laundry room, cot with bed sheets for babies at an additional charge of 6 €/night, easy access exterior parking, kids' games zone and much more. The Arenal Playa Menorca Apartments are an excellent starting point for your wonderful holiday with your family or partner. Folding bed or Sofa bed Service May/October = 10 € / night June/September = 15 € / night July = 20 € / night August= 25 € / night
The welcoming apartments at the Arenal Playa Menorca Apartments are located in the North of the island of Menorca which has been declared a natural reserve by UNESCO in 1993.
You can find one of the best and most protected beaches in Menorca with 300 metres of fine white sand and crystal clear waters. The stunning Arenal d'en Castell beach is an excellent destination for a relaxing holiday in your beachside apartment.
Thanks to the marvellous location, from the apartments it is possible to visit the whole island and get involved in a plethora of activities including golf at Son Parc, exploring the Menorca Talayótica monuments, visiting the Camí de Cavalls (a path for horses which follows the island's coast) and discovering the s'Albufera des Grau National Park at the heart of the Natural Reserve. You can also indulge on the delicious local cuisine at the restaurants, visit Fornells which is famous for its lobster stew, admire the fishing port and try all types of water sports in this beautiful natural port (kayaking, sailing, windsurfing, paddle boarding, water skiing and scuba diving). And of course, enjoy the incredible beaches with the finest sand and clear waters such as Cala Pregonda, Cavalleria, Cala Pilar, Macarella, Turqueta, Cala Tortuga and Presili.
You can find a wealth of tourist information about Menorca at the official website www.menorca.es.
Carrer Busqueret, 26 – Arenal d'en Castell 07740 Es Mercadal - MENORCA - Spain.
Contact
us
Here you can find all of the contact details for the Arenal Playa Menorca Apartments including the email, address and telephone. You can contact us at any time of the day. If you have any doubts or queries you would like to share with us, then please send us a message via the official website of Arenal Playa Menorca Apartments.

E-mail:

reservas@arenalplaya.com

Phone number:

0034 650071147

Best price online
Guaranteed
"You won't find a better rate for our hotels on any other website!"
"Direct shopping, without intermediaries!"
"Available 24h a day, every day of the year!"